Salary Benefits
Bonus
Company Car
Gross Salary
Meal Vouchers
Net Expenses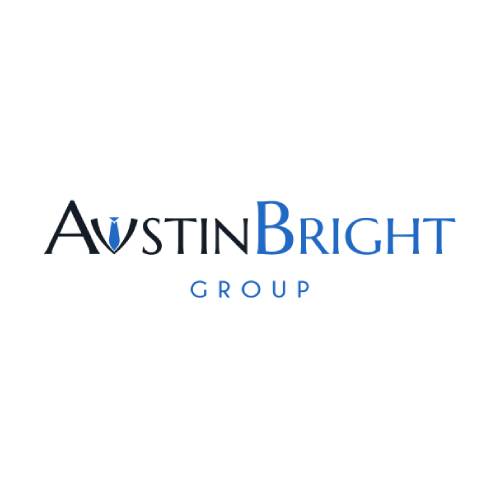 Introduction
Austin Bright is an experienced team of recruitment consultants offering a unique service to the finance, IT and legal industries in Belgium and Luxembourg.
As a fast-growing recruitment consultancy, we are always looking for dedicated, ambitious and talented individuals to become part of our story. 
Austin Bright is a privately owned company that puts people at the heart of its success.
We believe in providing a market leading service to our clients. To achieve this, we have developed a bespoke training programme that will support you not only during your first few months, but throughout your career with Austin Bright.
Theory, practical workshops and training; your dedicated mentor will guide you from learning the basics of recruitment to developing the advanced skills you need to succeed.
Responsibilities
Job description:
Managing the recruitment cycle from A-Z
Matching suitable candidates to vacancies with Austin Bright clients
Using the various websites available to attract candidates
Processing candidate responses and advising candidates on their career choices 
Writing detailed job descriptions to meet clients' requirements
Arranging interviews for candidates at times convenient to the parties involved
Presenting job offers to candidates at the request of clients
Show initiative and efficiency in the absence of control 
Answer telephone calls and provide accurate and timely information
Assist colleagues in the performance of their duties as required
 
Profile
Your profile:
You have a Bachelor / Masters degree
You are fluent in French and have a good knowledge of English.
You are motivated and your career is a priority
A first professional experience is a plus
The world has changed and we understand the need for motivated professionals to make a difference.
We look for two main characteristics in our team members:
They are committed to their work and value their career
They are passionate and have a thirst for success
Our role is to give them the skills, tools and, above all, our advice to help you achieve these ambitions.
Job Offer
At Austin Bright you also benefit from a competitive salary:
A basic salary that grows with your experience
Net expenses
Full DKV hospital insurance
Meal vouchers and Eco-cheques
The possibility of obtaining an Audi A1, A4, Q3 sporstback company car
Unlimited bonuses based on your success
A tailor-made career plan
We place great emphasis on a pleasant working atmosphere including
Billiard and darts tournaments in a relaxation area in our offices.
Several team building events throughout the year including trips to Europe and beyond!
Prestigious offices easily accessible by public transport
A friendly working atmosphere, there is always someone to answer your questions or assist you.
Austin Bright is committed to a long-term vision with both its employees and clients. Our goal is to grow primarily through organic growth. The benefit to you?
We are not only looking for consultants that we can coach to the highest levels of excellence, but we are also keeping an eye out for our managers and directors of tomorrow who will help us expand.
Location: Tours & Taxi, Brussels
 
Please note that Austin Bright will treat your application with the highest degree of confidentiality.